Drapery Cleaning Paw Paw, Matawan & Kalamazoo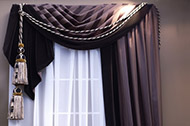 Window coverings can add beauty and value to your home, but over time drapes can become dusty or dingy. Not to worry! The Clothes Basket offers exceptional drapery cleaning services, and we can return your window coverings to their original glory! We can clean all types of materials. Simply, bring your draperies in, and our expert dry cleaning team will take care of the rest.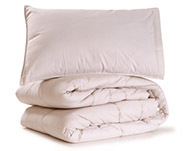 Did you know that cleaning your drapes regularly can reduce dust and allergens in the home? If you or any of your family members suffers from allergies, cleaning draperies and upholstered items can alleviate the discomfort of allergies.
The Clothes Basket also offers cleaning for your comforters, duvets, pillows, and other bedding. Contact Us today for a free quote and let us put our service and to work for you!